Iodex UltraGel
Iodex UltraGel penetrates deep into your muscles or joints with a triple effect that eases pain, reduces inflammation, and speeds natural healing so you can get back on your feet again with a smile.
Do you have pain, tenderness or swelling associated with inflammation or injury? Apply Iodex UltraGel at the site of the pain to help treat pain at its root. That way you can get back to being to your smiling, joyful self.
Learn How Iodex UltraGel Can Help You Relieve Pain
Don't let aches and pains stop you from enjoying life to the fullest. Find out how Iodex UltraGel's strength targets a frequent cause of pain and inflammation, to get you moving freely again. It has a triple effect1 that relieves pain, reduces inflammation and speeds your body's natural healing process. What's more? Thanks to its special Emulgel formulation which not only helps in easy application at the site of pain but also increases the absorption of the active ingredient through the skin, tissues and muscles. Iodex UltraGel's Emulgel formulation allows it to permeate the skin 7 times deeper3 thus treating pain at its root and providing relief. That's all clinically proven!
What makes Iodex UltraGel so special is that it not only relieves pain, it also reduces inflammation and speeds healing targeted to where you apply it! All geared to getting you moving again.
Read More
Iodex UltraGel is a medicated treatment containing a non-steroidal anti-inflammatory drug, or NSAID4,5, known as diclofenac diethylamine in the form of an emulsion gel. The active ingredient (diclofenac) penetrates the skin to provide relief for pain, inflammation and swelling6.
Unlike other products in the market which contain ingredients that stimulate nerves in the skin to provide a sensation of heating or cooling, Iodex UltraGel instead allows a powerful anti-inflammatory (diclofenac) to penetrate the skin deep down in order to relieve pain and reduce inflammation where you need it.
Are you ready for the best part? Iodex UltraGel is non-greasy and has a pleasant odour. This way, you can relieve your pain without much hassle. No one needs to see, or smell, how you are managing your pain, letting you be in the moment with whatever activity it is you love doing.
Read More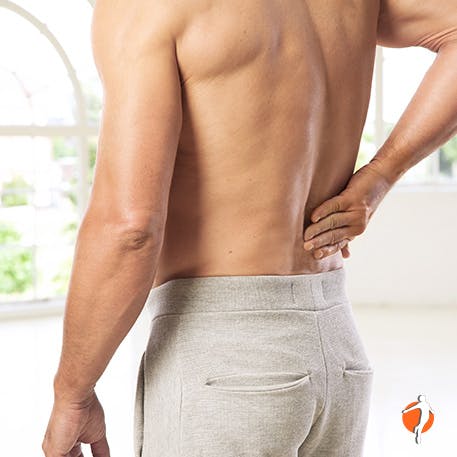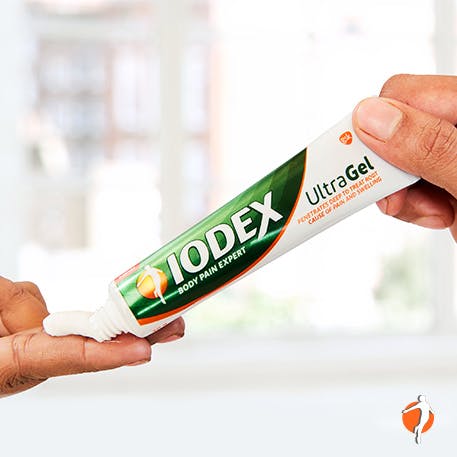 What is Emulgel anyway?
Emulgel is a technology developed for the Iodex UltraGel formulation. It is an emulsion that penetrates deep into the skin and joint tissue to bring the active ingredient to the point of pain. In addition, Emulgel technology uses a unique combination of a gel and cream that provides a cooling and soothing effect when applied to the skin.
Iodex UltraGel uses the same formulation as its global counterparts like Voltaren and Voltarol. It is available in 15 g and 30 g tubes in case you have re-occurring pains or strains.
We believe that pain relief should be simple and easy to use. That's why using Iodex UltraGel couldn't be easier.
Take the tube and open the cap.
Squeeze out the amount of gel you need. The amount of gel needed will vary depending upon the size of the painful or swollen area. An amount ranging in size from a cherry to a walnut (2 g-4 g) will usually be sufficient.
Gently rub the gel into your skin where you have pain or swelling.
Apply 3 to 4 times a day. Do not apply more than 4 times in any 24-hour period.
Wash your hands thoroughly after use.
Experience pain relief and get back to doing the things you love.
Consult your doctor if pain and swelling do not improve within 7 days. The gel is not recommended for use in children under 12 years of age. Always read the label.
Iodex UltraGel contains 11.6mg/g of active ingredient diclofenac diethylamine, which is a non-steroidal anti-inflammatory (NSAID).
Side effects: Always read the indications on the label before use. Side effects may include skin rash with or without blisters; hives, wheezing, shortness of breath or feeling of tightness in the chest (asthma); swelling of the face, lips, tongue or throat; itching or reddening of the skin; and the skin may be more sensitive to the sunlight.
As with any drug, never exceed the recommended dose. We want to make sure that you are getting the best from Iodex. Read through the precautions to make sure that Iodex UltraGel is right for you before use.
Health and wellness and your pain
Pain is rarely just physical nor is it always solved by taking medicine alone. Iodex is your ally in helping you take more control of your pain management, from the best sleeping position, to what you eat, mental wellbeing and complementary pain relief therapies.